Welcome to Tinderbox Writers Retreat, a unique retreat for writers, artists and makers.
This retreat was created to nurture the creative spirit of women, to celebrate our stories through the written and spoken word. You'll spend four days devoted to your writing, reading, and sharing. You'll be challenged to explore the deeper questions about what you want to say in your writing. Begin your days with walks on the beach, nourish yourself, embrace solitude when you need a quiet moment, and form friendships that will last a lifetime. You'll enjoy a full schedule of Tinderbox Coaching Sessions and one-on-one mentoring and be encouraged to dig deep during plenty of protected time for focused writing alongside other writers who are dreaming big, too.
For women only.
Applicants must be 21 years of age by the time of the retreat.
Shared rooms.
Twin or shared Queen beds. Private Queen bed available at adjusted rate.

Your package will include 4 nights bed and continental breakfast in a private beachfront cottage and one evening meal on-site. You'll enjoy a full schedule of transformative Tinderbox coaching sessions, one-on-one mentoring, and the time and space to write.

Attendees off-site are responsible for arranging their own housing. All attendees responsible for their own travel.
In addition to plenty of time to work, writers will have the opportunity to rest, relax and explore the island.

Applicants will be selected on the strength and promise of the work submitted and on the committee's judgment that the applicant is likely to benefit from the retreat. Publications are not required for admission.

 Spring Guest and workshop leaders:

Gradle Bird was a finalist in the 2015 William Faulkner – William Wisdom novel writing competition.  J.C.'s first novel, which is marinating in a drawer, ranked the same in 2011. Gradle Bird was also a TRIO 2018 selection. Her other writing credits include the short story and screenplay of the produced, albeit homespun film, The Pigeon Catcher (Ceiba Productions 2002).  She started her professional career at age twelve, working as a dishwasher, waitress, and cook at a truck stop off I-16.  She held various positions throughout her working life:  envelope licker, tortoise tagger, lifeguard, Senate page, model, editor, water-polo coach, marine biologist, plant grower, software consultant, and 6-Sigma Black Belt.  Along with her husband, Thomas, and their two sons, T.C. and Robert Esten, and two dogs, Cro and Blue Moon June, J. C. lives in an old barn on Edisto Island, SC.

Learn more: http://www.jcsasserbooks.com/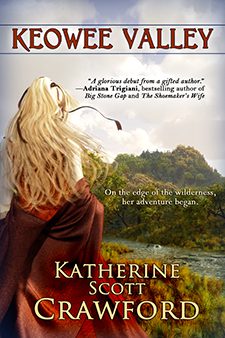 Katherine Scott Crawford was born and raised in Greenville, South Carolina. She holds bachelor's and master's degrees in English and Speech & Communications Studies from Clemson University, the College of Charleston and The Citadel—and recently earned an MFA in Writing from the Vermont College of Fine Arts. A former newspaper reporter and outdoor educator, she lives in the mountains of Western North Carolina with her family. There, she teaches at a small liberal arts college, writes a weekly newspaper column, and works on her next historical novel. Keowee Valley is her first novel, an historical adventure set in the Revolutionary-era Carolinas and in the Cherokee country.
Location

Sullivan's Island, SC

Meals

The welcome dinner will be prepared and served by Tinderbox Writers Retreat found and author, Kimberly Brock, on site. Continental breakfast will be provided. All other meals will be flexible, together on-site or out on our own, according to our preferences. There is a full kitchen and local groceries are convenient. Attendees are invited to bring food and drinks to share.

What

Tinderbox Sessions: coaching sessions led by your guest authors which will cover practical writing tips and publishing information. Topics will include how to write a synopsis, how to get an agent, how to promote your book, how to make a career as an author, self-publishing, and much, much more. These sessions are designed as dynamic 45-minute sessions full of useful information to get your mind buzzing with new ideas and energy – we want you to get an opportunity to go work on them!
We also want you to get some work done, so we've structured the schedule to include blocks of uninterrupted writing time for you to use as you wish, whether you spend time in the dedicated quiet space we call The Hearth, or brainstorm in your own room or take a walk outside on the gorgeous beach in your back yard. You will be spoiled when it comes to writing spots and ways to recharge your creativity!
There'll always be questions we haven't thought of, and we want to make sure you go home with the answers. Every attendee will have the opportunity to book a 20 minute one-on-one mentoring session with Tinderbox Writers Retreat found and author, Kimberly Brock, during which they can practice their elevator pitch, get personalized advice or just pick her brains about all things writing.
For more information, check out our FAQ page.
How Much?

Full price $950

Lodging options are first come, first served.

One twin bed/shared room
One queen bed/private room (which may be shared with another attendee and the fee will be evenly split)
One twin bed/shared small room (lower rate available when you book this option due to the small space)

Deposit due upon registration and acceptance / Balance due by 14 Feb, 2018

*Please see FAQ page for cancellation policy.

The Tinderbox retreat was truly that…a time of rest, relaxation, laughter, plus ample time to write on a gorgeous beach setting. This writer was in heaven! ~Emily Carpenter, author of The Weight of Lies

The perfect getaway—time to write, connect, and brainstorm with brilliant and inspiring women destined to become lifelong friends! ~ Heather Bell Adams, author of Maranatha Road

The Tinderbox Retreat was a delightful experience. Restful and invigorating. I learned a great deal and certainly enjoyed the company. ~ Marlene Buchanan

Tinderbox Retreat gave me a chance to refocus and start writing again after a big set back. A great combination of writing, relaxing, and laughing. Such a positive group of women writers. Looking forward to having good news to share next time! ~ Cecelia Landress