BIO
Kimberly Brock is the author of the award winning classic southern gothic novel, The River Witch.
The award winning novel is an Amazon bestseller and has been featured by both national and international book clubs and included in multiple reading lists. Praised by RT Reviews and Huffington Post as a "solemn journey of redemption, enlightenment and love," and evocative of "the stories of Flannery O'Connor and Carson McCullers," Kimberly's debut novel was honored with the prestigious Georgia Author of the Year Award in 2013, by the Georgia Writer's Association.
A former actor and special needs educator, Kimberly received her bachelor's degree from the University of West Georgia in 1996. From 2012 to 2014, Brock served as the Blog Network Coordinator for national online book club, She Reads, actively spearheading several women's literacy efforts. In 2014, Kimberly founded Tinderbox Writer's Workshop, a transformative creative experience for women in the arts. Most recently, Kimberly served the past two years as the Director of Festival Programming for the Milton Literary Festival in her hometown of Milton, Georgia.
Her short fiction and essays have appeared in Psychology Today and Writer Unboxed, among other publications, and Kimberly is a bi-monthly contributor to the popular online writers site, Writers in the Storm, where she writes about the writer's life. She is a member of the Tall Poppy Writers, a community of writing professionals connecting authors with each other and with readers. She has served as a guest lecturer for many regional and national groups and colleges over the past few years, including The Women's Fiction Writer's annual conference, the Georgia Writer's Museum and Reinhardt University on the creative life and Southern Gothic literature.
A mother of three and married to her college sweetheart for twenty years, Kimberly lives in the Appalachian foothills of north Georgia where she is currently at work on her next novel.
Spotlight Interviews & Guest Posts with Kimberly:
---
CHARITABLE PARTNER
Kimberly, along with her fellow Tall Poppy Writers, supports the Room to Read program.
Room to Read focuses on helping adolescent girls in developing countries continue their secondary schooling in an effort to break the patterns of poverty and gender inequality in their communities. For just $300, Room to Read can keep a girl in school for an entire year. Every day that an adolescent girl in a developing country stays in school increases her chance of escaping a too-early marriage, and break free from a cycle of poverty. In addition to financial assistance, Room to Read provides mentorship through life skills clubs and "social mobilizers" – women who help the younger students to learn valuable life skills and confidence that empower the girls to stand up for themselves in their families and communities in order to continue their education and make important life decisions beyond their schooling.
To learn more about and to support the Tall Poppy Writers' Room to Read campaign, click here.
And for more about the Girls' Education Program, check out this video.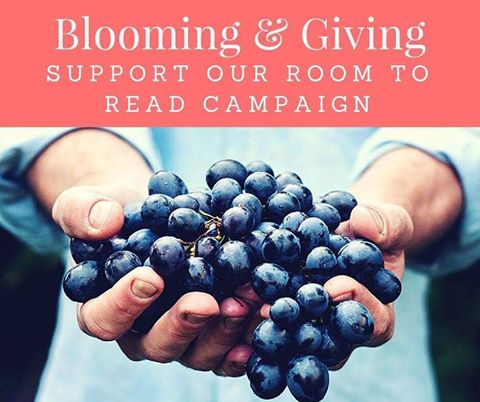 Are you part of an active Bookclub wanting to host Kimberly as your guest author?
Do you need a speaker for your group or event?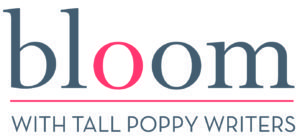 FOR READERS:  Are you in BLOOM? learn more here